6 years ago, I released my first 6 song EP, under the name September Satellite.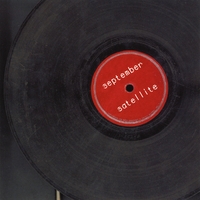 It was the first time I had ever recorded and released some of my own songs. I've had some requests for it over the years, and I found some copies at my parents house a few months ago, so I decided to make it available again...
If you'd like a physical copy, go to
CDBABY HERE
.
If you'd like to check it out on iTunes, go to
iTunes HERE
.
As always, if you buy it... go ahead and review it so others can get your opinion of it!
Thanks!
Jonathan